90 days to grow your business
Sometimes the only person standing in your way is YOU
This is for the female entrepreneur that is tired of sitting on the sidelines and watching everyone else get successful. You know you're capable and you work bloody hard – every evening and most weekends on the business, but it doesn't seem to be working. You are so ready to make that leap, and quit your day job, but you're not sure how to make it happen.
Shall I tell you a little secret? It's about working smart, and not hard. That means being prepared to take calculated, and strategic risks to get the visibility you need to boost your business. 
Are you ready to go on holiday when you want? Live where you want? And make the impact on the world you dream of. Sometimes we all need a little push out of our comfort zones. This is your time to go for it, and create YOUR OUTSTANDING LIFE that you've always wanted, but never quite had the courage to go for. 
It's your time to just do it!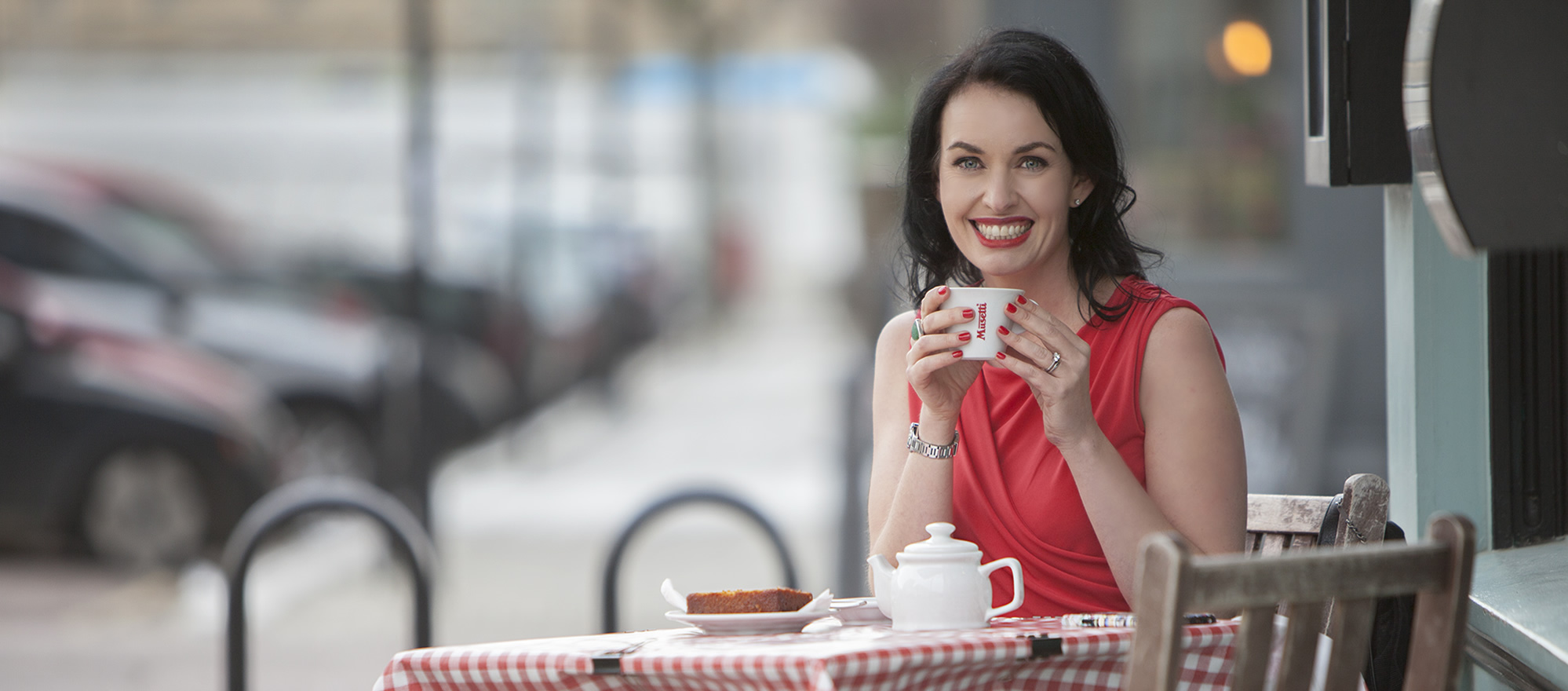 I am on a mission to help you…
…the entrepreneur, coach, or driven woman who is ready to make an impact on the world.
This is for you lovely! The ambitious and driven entrepreneur that is soooo over the overwhelm and is ready to commit to going to the next level (even if she doesn't feel ready).
Over the next 90 days, you are going to uplevel your online business, build your brand, and get visible. We'll enhance your social media presence through clever targeting, and and you'll learn strategies from my 20 years in radio, television and journalism to boost your business. You will implement strategies that will skyrocket your success.
It will require you to dig deep, challenge yourself, and show up every single day, but just imagine resigning from your job, just imagine getting the credibility and the clients that you so want and deserve. Let's make your business dreams a reality!
3 months of one on one coaching for £3,000
90 days of coaching kicks off with an intensive 2-hour strategy session to map out your business goals
Grow your business with my unique "20-minute business plan" that will help you get strategic 
Get the confidence you crave to truly show up in the world, and feel comfortable sharing your story 
Listen to your gut and connect to the heart of your customers so you can get clear on your ideal client
You'll build a brand map, and learn how you can authentically talk to your customers, and tell your story
Find your tribe, and share your stories through storytelling
Structure your authentic message to your clients with my "Who, What, Where, Why Technique" 
Create social media messaging that works without the overwhelm
Learn how to connect authentically to your audience through Facebook Lives and look like a pro!
Create a stir for your business, and benefit from my expertise as a journalist and TV correspondent –  learn blogging tips and write articles for high-profile online magazines
12 x 45 minute one-on-one sessions
Email and text messaging contact
I'll draw on my toolkit of coaching techniques from my M.A. Honours in Business and Personal Coaching and various diplomas in: Human Givens Technique, NLP, DISC personality profiling, and Emotional Freedom Technique (EFT). 
+++ EXTRA BONUS +++ Get confidence on camera with my "Go Live and Thrive" course worth $399 +++
Love what you do, get paid your worth and still have time for rest of your life.

"In my very first session, Lucy helped me to get strategic about my goals, and really focus on how to attract my ideal client. We mapped out my business, and see how to create a proper business (rather than a hobby) for my online business. Working with Lucy enabled me to expand thinking, and in turn earn more and take on more clients, but work less! She helped me see myself as a content creator for all kinds of platforms including online clients – and in the process I've doubled my monthly income, which has definitely removed a weight from my shoulders! She makes you believe that you can do it, even when you aren't sure that you know what you're doing. She's understanding of anxieties, and incredibly warm, and open."

Janet
"Lucy helps you to find the answers within yourself. Her helpful discussions and exercises unlock the potential you hold within. Within just a few sessions I was really clear about my client base, and how to successfully target them, and after 10 weeks of working with Lucy I plucked up the courage to leave the law behind! Fast forward 5 months and I now have a thriving business that would not have been possible without Lucy! 
Amy
"Lucy has transformed my thinking and energised me to achieve things with my business I didn't think possible. I really recommend going for it if you're on the fence… She shines a light on a nugget of an idea that I might have, and gives me the confidence to go for it. And occasionally will put a rocket up my backside when I need it! Her warmth, intelligence and bright personality are truly inspiring and motivating. I thoroughly enjoy working with her."
Sarah Dawson
Let's talk!
Book your complimentary 30 minute session with Lucy and start getting visible