Maximise and Monetise your Videos to boost your Reach, Revenue and Results
Facebook (™) wants to be the world's biggest video platform….and is rewarding YOU for getting helping it happen. Using video for your business brings you the best leads… for pennies!
But I get it. Video can be complicated, and as an entrepreneur, there's always so much to do.
Working together, I will help you to create video ads that SELL and connect with your clients. 
Video is massive right NOW!
Video will take up 79% of consumer internet traffic in 2018…
This means that people are watching videos, and if you're not talking on video, and selling your services on video, then your potential clients are watching your competitors, and not YOU!
As a top video strategist, I get asked ALL THE TIME how to help my clients look more professional, and connect on camera. That's why I've created this bespoke product just for BUSY and SUCCESSFUL entrepreneurs that want to STAND OUT in a busy online world.. 
The success of Online Video Marketing should not be a surprise when we think of how long people have been using TV Advertising…
Online video will be THE marketing tool of 2018. It already accounts for almost three-quarters of all online traffic and is growing.
Are you putting off doing video ads because of how you look? Are you holding off doing the Facebook Lives until you feel better about yourself?
When you feel confident on the inside, you will feel more confident on the outside too. Being able to convey yourself with authenticity and beauty is about owning who you are, and feeling confident – regardless of your age or how you look.
Work with me, and you'll get the mindset to ooze confidence in life and in front of the camera, just imagine what this will do to your business bottom line?
Are you putting off using video because of how you feel about yourself?
Getting that confidence to put yourself front and centre is frightening, but it's also incredibly liberating! Being truly YOU is so powerful, and that is the unique and wonderful selling point for your brand and business. 
I've interviewed some of the most photographed and talked about women on the planet from Hillary Clinton to Nicole Kidman. And I can promise you that confidence radiates down the lens – regardless of your looks or age. 
True beauty radiates down the lens, and the other stuff can be easily sorted with a great blow dry for your hair, some lovely on brand clothes and fabulous lighting to make your skin glow and smooth your wrinkles, and some flattering angles to present you in your best light. The most important thing is to relax and smile, and your natural beauty will show up. Are you ready to shine?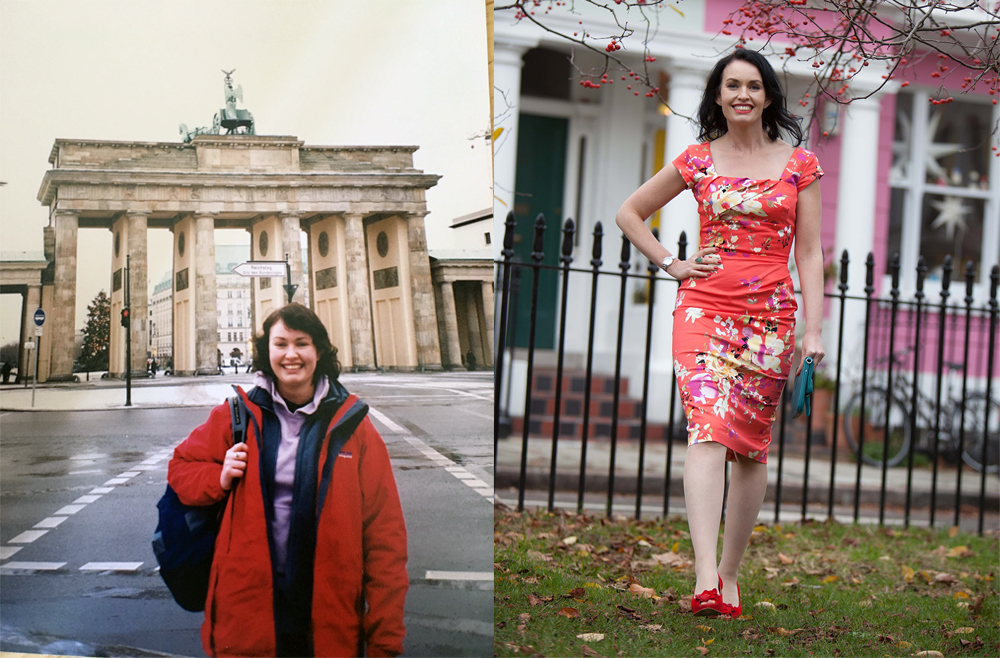 Get the Confidence you Crave
For many years I worked as a TV reporter travelling the world, and often my worries about my appearance stopped me from taking many amazing opportunities to put myself out there.  
I've gone the full spectrum of weight and I still get worried about my age and my bad skin, but I can honestly say that my ability to present myself on camera is nothing to do with my skin or my clothes size. It's all about how confident I feel inside. 
Feeling CAMERA CONFIDENT begins far away from the camera lens, and in your head. It's about you feeling you are the ROCKSTAR ENTREPRENEUR that you dream of being. 
Bespoke Video Ad Course | £2500
Think of yourself as a "product" that deserves to be presented in the best possible way to grow your business.
We'll begin with my CAMERA CONFIDENT mindset course to help you feel absolutely gorgeous inside and out. You'll shift the way that you view yourself and remove the blocks that are holding you back.
This package includes:
Three x 45-minute strategy calls to prepare you for your big shoot (I'll help you shine on camera to enable you to present yourself with confidence and feel at ease in front of the lens).
1 x intensive day to film and structure your ads. We'll work with a cameraman to help you shine authentically.
How can you present the best version of you for a Facebook Live or promotional video? All those things that you want to say on screen and are scared you might screw up… I'll show you how to engage with your audience without sounding like a robot.
Who are YOU? Who is your tribe? Who is your ideal client? Once you know who you are talking to, it is much easier to create a brand and an identity!
You'll work with my exclusive stylist to choose colouring and clothing that most reflects you and your brand. We'll work together to create vision boards, and your "look."
What do you want to say to your audience? I'll help you craft your message (scripting services are also available on request).
What locations best present you and your brand for video?
You'll work with my uber-talented make-up artist and hair dresser to sprinkle star dust and make you camera ready.
I'll be your Executive Producer on the day to help you convey your true self and sparkle on screen! 
Book a free 30 Minute Discovery Session to help you map out your goals and strategies to Skyrocket your Business.