One Day Intensive
Video Strategies 
Lets create Videos that Engage and Sell your Brand.
Imagine spending one day (or half a day) working on your Facebook Live style and substance, so that you look and feel good on screen, and really engage and connect with your audience. 
In just ONE DAY, you can seriously sort out your issues with going live, and learn strategies, tips, and know-how to put video front and centre of your marketing strategy.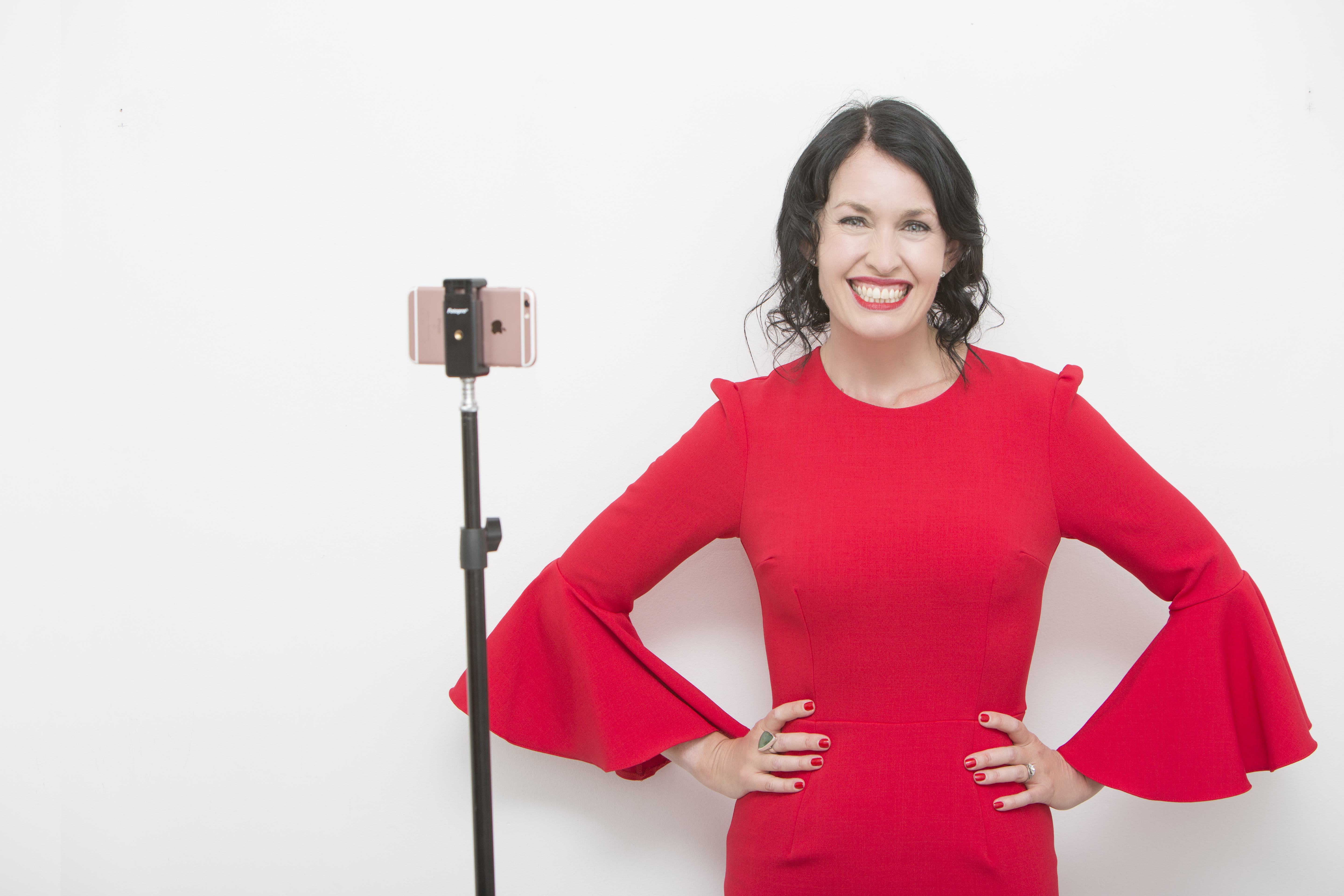 After one day with me, you will know…
How to feel confident on camera.
How to create Facebook Video ads and connect with your ideal client.
How to talk to your "person", and what to say to them.
How to look good and authentically feel good and more confident on camera.
The techie stuff | lights, camera, action…
Learn how to harness the power of your video and market your message so you are SEEN, HEARD and…PAID!
One Day Video Strategies Course | £2000
This day is for Busy Entrepreneurs
In one day we will:
Crack through some of your fears about going live. 
Sort out your techie stuff, and I can recommend and even purchase your equipment to go live (equipment costs not included). 
Have mapped out your strategy to go live beforehand in complimentary pre-planning coaching calls.
(Ahead of our day together) we'll work out what to say, and how to talk to your audience.
Organise your style, hair and makeup so that you're ready to look like a pro!
Film your Facebook Lives, and even create your Facebook ads video campaign. 
Book a free 30 Minute Discovery Session to help you map out your goals and strategies to Skyrocket your Business.