Two Hour Intensive
Video Strategies 
You're doing live video (or know that you SHOULD BE) but you want to gentle nudge in the right direction to help you.
This two-hour strategy session is designed to help you streamline your livestreaming processes, overcome the blocks that are holding you back without a significant time or financial investment.
In our two-hour session, we'll tackle your biggest issues with video, and you'll learn strategies to help you thrive when you go live.
My clients learn how to overcome their confidence wobbles, and learn how to look like a pro when you go live!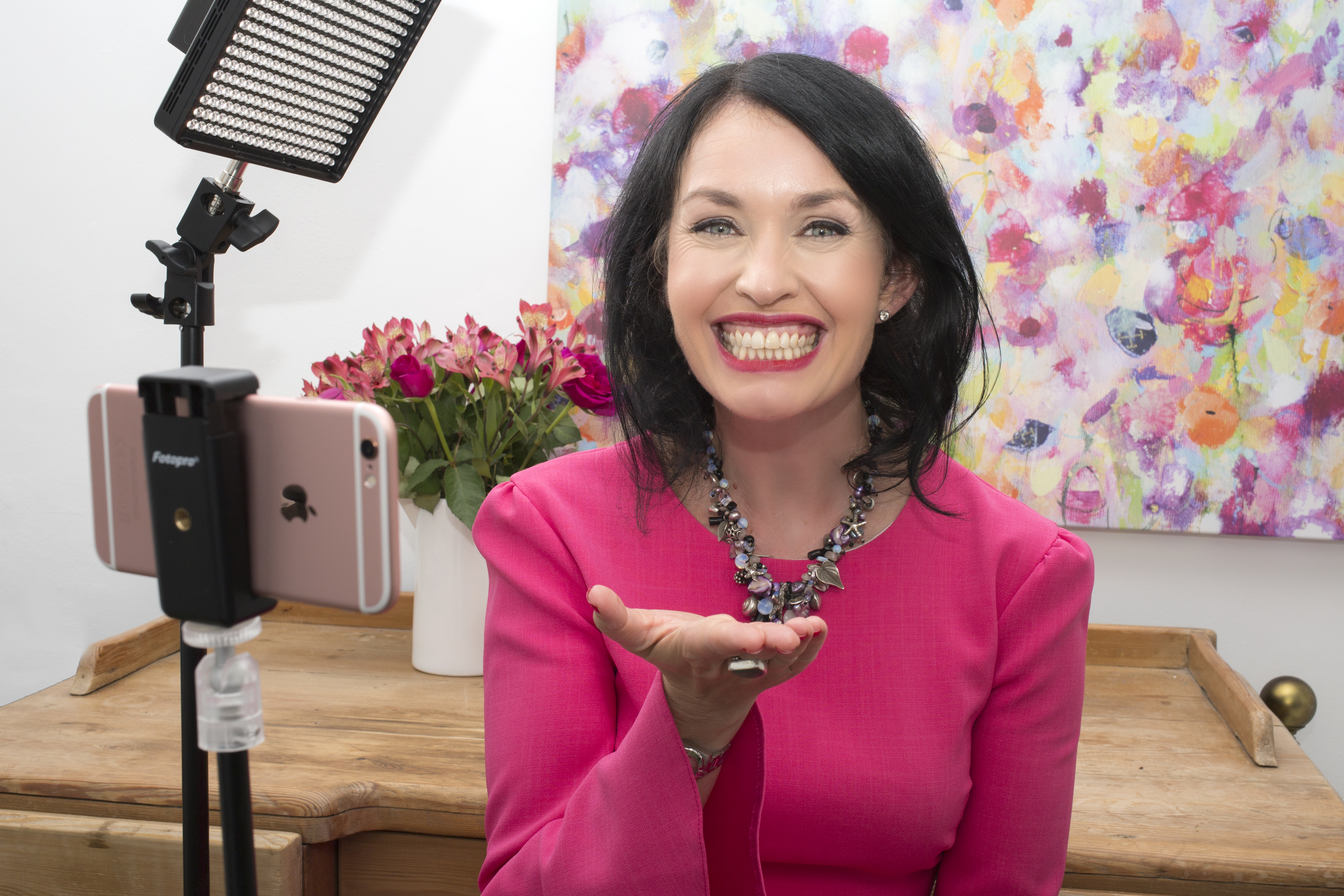 Spend 2 hours and Fastrack yourself so you can…
Get more confidence on camera.
Get more engagement with your live videos.
Sell on LIVE video and connect with your audience.
Successfully tell your story.
Look better on screen.
Know the techie stuff so you look like a pro when you go live!
Turn your LIVE Facebook videos into ads, blog posts and YouTube videos. 
Two Hour Video Strategies Course | $250
Just a few reasons video is essential to growing your business in 2018
People are watching video… a lot of video, and in the next few years the amount of people watching video is set to explode, and social networks are driving this increase in consumption.
63% of consumers are watching video at least once a day.
If you're not talking on camera, then who are your clients and potential clients watching? Your competitors?
Mark Zuckerberg from Facebook describes it as "a megatrend on the same order as mobile."