I can help you to create the impact on the world that you have always secretly dreamed of.
Using video is a guaranteed way to be seen as an expert in your field, and engage with potential clients, and in the process grow your business.
You know that you should be getting visible and harnessing the power of video and storytelling to market your message, but somehow something doesn't click.
Maybe you've been dabbling in videos, and talking on Facebook lives (or perhaps you haven't plucked up the courage yet) but somehow you feel awkward, or you want to feel better about yourself on screen, or you wish your mind didn't go blank as soon as you see 1… 2… 3… and go live.
Why is Video so important?
In 2018, video will take up 79% of consumer internet traffic…
This means that people are watching videos, and if you're not talking on video, and selling your wares on video, then your business isn't visible.
As an introvert, I have learned ways to embrace video and treat the camera as my friend. I personally find talking on Facebook Live or in video ad campaigns much less intimidating than networking at an event or talking to strangers.
Facebook Live is a FREE, FAST and EFFECTIVE way to market your business! The more comfortable you become on camera, the better it will be for your bottom line.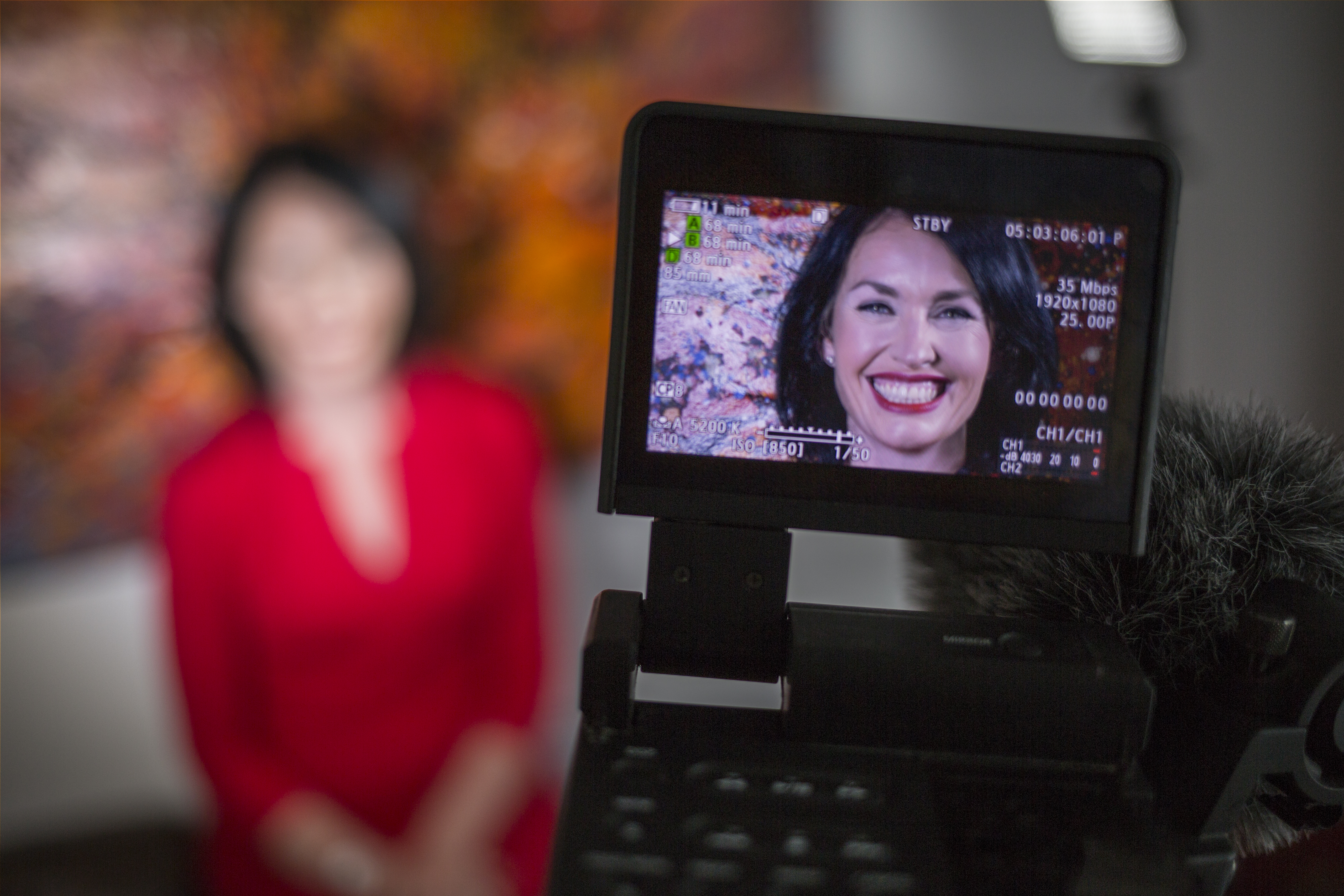 Video Stats YOU need to know…
1. By 2019, video will make up more than 80% of internet consumption.
2. 65% of video viewers watch more than two-thirds of a video.  
3. 85% of Facebook video is watched without sound.
4. 78% of people watch videos online every week.
5. 55% of people watch videos online every day.
6. Online video now accounts for half of all mobile traffic.
7. Using the word 'video' in an email subject line boosts open rates 19%.
8.  67% of people don't mind watching branded videos on social media. 
Work with me if you want to…
Confidently tell your story on camera, and on social media.
Learn how to talk to, and connect with your viewers, and sell to them without sounding sleazy. 
Hone your storytelling skills to share your story and your message with passion and pride.
Look like a pro on camera, and feel better about yourself in the process.
Get the technical know-how to share your videos and stories, and seriously grow your business.
Work with me and you'll learn how to leverage video to connect with your clients and grow your business.
Spend one day working on your confidence on camera, what to say on screen, how to look good, and the techie stuff to market your message and create your Facebook/YouTube ad campaign.
Two hour session to improve your style, substance and live streaming strategies.
Learn to love Facebook Lives and put yourself out there with ease and confidence.
Ready to harness the power of video to grow your business? Get the confidence, know-how and strategies to connect with your audience through my online course.
Five ways to Connect With Me for Free
Book a call to discuss how to put video at the forefront of your marketing strategy.