I'm Lucy Griffiths…
…and I've been passionate about making television since I was a little girl producing TV shows for my teddies.
When I grew up, I went to work with some of the world's biggest television stations as a TV reporter and producer.
I've spent many years writing scripts, and connecting authentically with an audience on camera, and I can teach you video strategies to improve your camera confidence.
Why video in 2018?
Video is no longer a "nice to have" it's integral to your business.
You remember when websites switched from desktop to mobile? Well, the transition to video is another big online change. Facebook is adopting a VIDEO FIRST policy, and Mark Zuckerberg has declared that video is "a mega trend in the same order as mobile." 
As an entrepreneur, if you're not embracing video, then you're missing the fastest, and most cost-effective way to market your business.
Talking on camera for Facebook lives and filming video ads is nerve-wracking, but it's also really essential in 2018 to build a business. 
As a mum, I can promise that I've filmed video ads while during nap times for my little one, or at midnight while the house is quiet.  It doesn't matter what's going on, you just need to take action and leap on the video bandwagon!
Are you putting off using video because of how you feel about yourself?
I'm an introvert, and for a long time I was too scared to put myself out there because I worried about what to say, my weight, my looks, and how I felt about myself.
For too many years in my career in TV, I hid in the background and was the go-to person to sort out someone's script, help them tell their story, and get them camera ready. BUT, I was scared to shine my light and put myself centre stage. Through techniques that I've mastered and now want to show you, I've learned how to harness my fears, and portray myself authentically.
When my son was born, he was the motivation to put my fears to one side and go for it! Whatever your motivation, I can help you to put yourself out there, even when you feel unsure, or scared, or not good enough.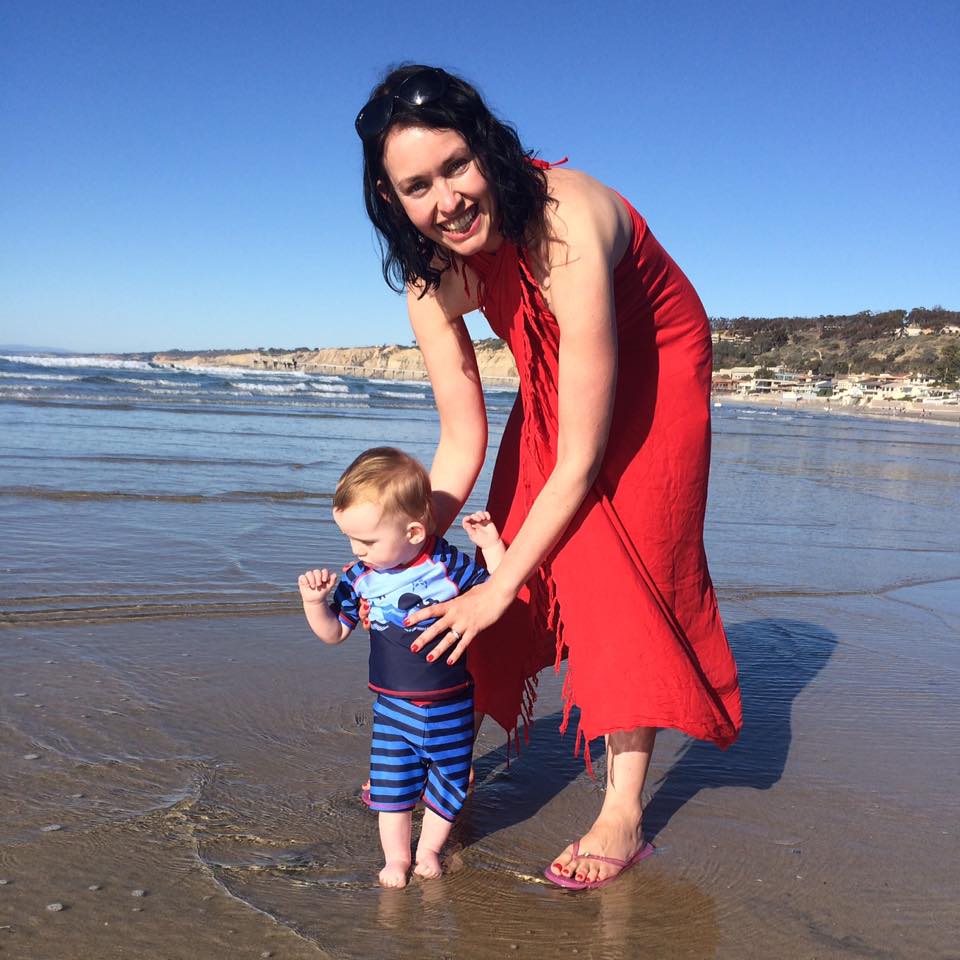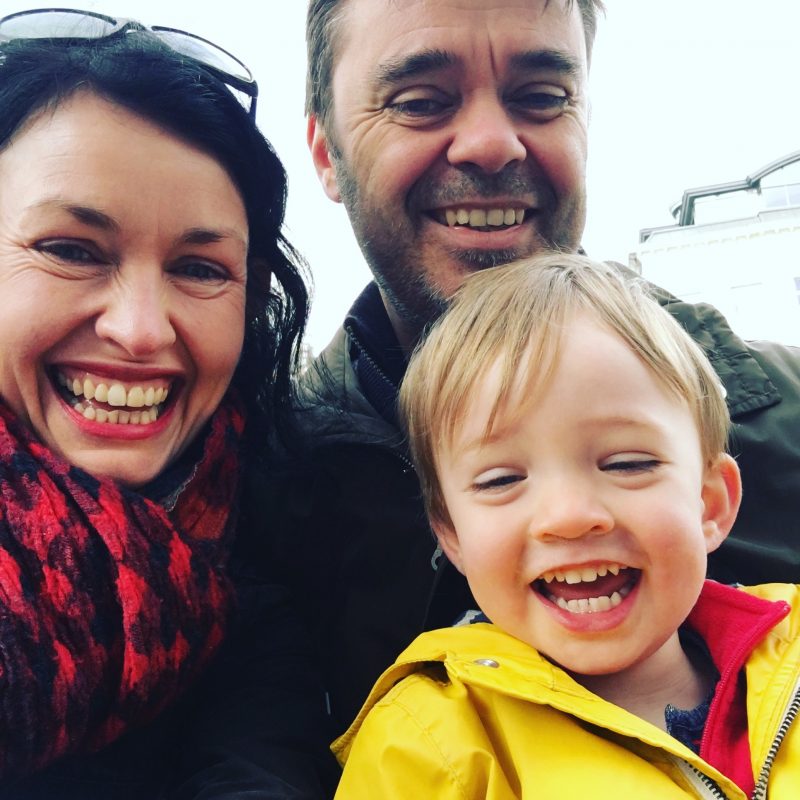 The trick is, learn how to feel comfortable on camera so that you can still be authentic – whatever happens!
Do you remember that famous moment when former US President, George W Bush, walked into a door that didn't open? I was there, and we all laughed, including him.
I've interviewed politicians including Barack Obama, Tony Blair and Hillary Clinton, and celebrities like Justine Beiber, Hugh Jackman and Victoria Beckham on camera.
I've seen these world-famous leaders fluff their lines, and generally screw up. Victoria Beckham once asked to repeat an interview with me because she thought she'd screwed up, she hadn't, she's a complete and utter pro.
We all do it…We're all human.  
Facts About Me
When I was 6 weeks old, my Mum and Dad moved to Berlin, and we camped in a tent (my Mum, Dad, and 4 kids – what were they thinking, haha!!) until our house was ready!
I still love adventure and travelling, and I've lived abroad for about half of my life.
I once took two years off and travelled around the world without using a plane – I went by bike, train, and boat, and along the way had lots of adventures including escaping pirates and sinking boats!
I started out working in local radio as "Lucy Lovebug" and read the traffic and travel news.
I've lived worked as a TV reporter in Paris, Bangkok, Qatar, North Korea, Afghanistan, Myanmar and China, and set up a TV station in Iraq. 
My favourite interview was with Hugh Jackman, who is such a lovely man, and gorgeous!
I love talking on camera, but I'm a complete introvert.
I get really nervous and shy at networking events, but I've had to train myself to "appear" confident.
I'm a homebody, and do most of my filming from my spare bedroom, and baking with my son.
Giving birth to my son was pretty traumatic, and I wasn't physically able to go back to being a TV reporter, so that was my big push to really go for it in the online entrepreneurial world!
This one is probably TMI, but I have been known to pee myself – especially when I run, jump and please don't make me laugh! 😉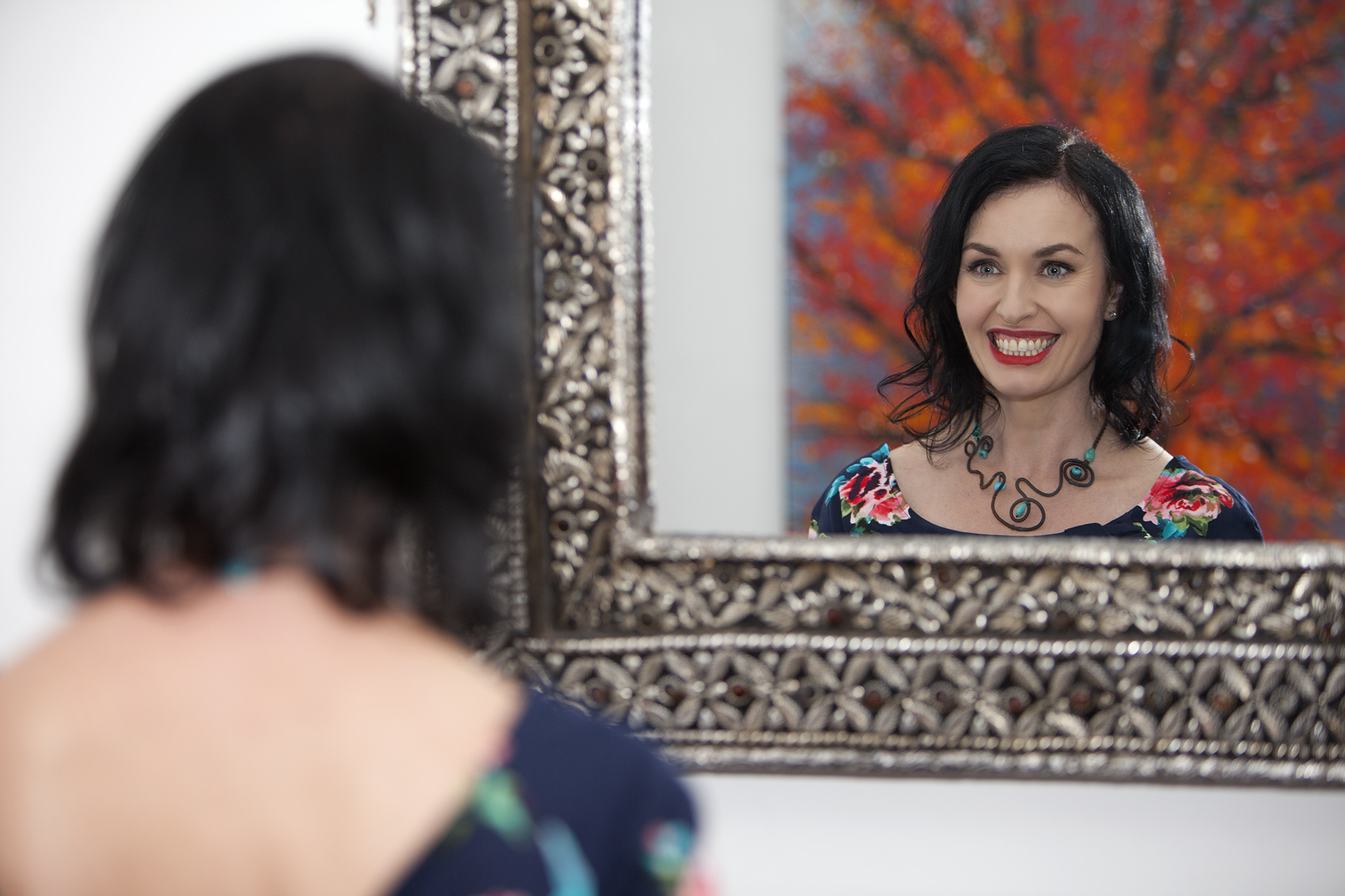 Get Camera Ready
So much of our world today is about being ready to look and sound good, even if we feel awkward and out of our depth.
I can help you overcome your fears of doing Facebook lives, and talking on camera, and help you to feel authentic.
85% of Facebook video is watched without sound, so your non-verbal communication – your body language – is key to selling your business. 
I can help you to enhance your presentation skills so you appear more authoritative on camera, and when you stand out, people take notice, start watching, and your business grows.
In my 20 years working in journalism and television, I've learned how to connect with an audience and tell stories that touch hearts and explain complex information in simple, bite-sized nuggets. I can help you to connect with your clients, and convey your brand with authenticity, enthusiasm and love.
There's no need to spend hours worrying about what to say. I can help you to find your own voice and convey the enthusiasm and passion that you have in for your business. I can help you to craft beautiful, heartfelt stories that connect with your audience on camera.
Lucy x