Knowing what to talk about to your ideal client is a challenge!
If you're not sure what stories to share with your audience. Then, follow your them on social media and see what they're up to. Storytelling for business is a great marketing strategy to attracting your ideal client.
What is your ideal client are talking about, and what matters to them?
Where do they travel?
What do your audience like to do?
Check out these topics:
The Yummy Mummies talk about lack of sleep, and wanting a large glass of wine.
Overwhelmed entrepreneurs with too much to do, and in need of direction.
Time pressed professional women who want to lose weight, and need inspiration and shopping lists.
People about to retire… and what to do with the next 30 years.
Corporates in a mid-life crisis seeking a new direction and purpose.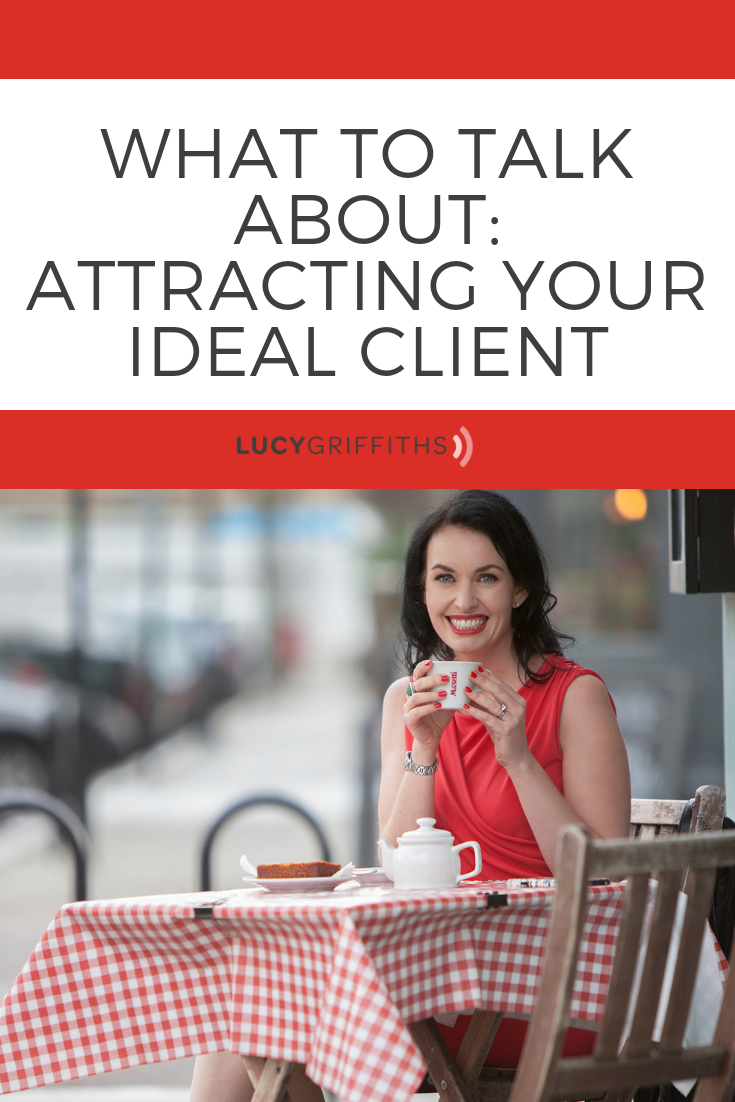 When you know who your audience is, the easier it is to talk to them. And how to use storytelling to attracting your ideal client.
___________________________________________________
New here? I write about storytelling, blogging and video marketing. Here's some more blog posts that might help you attract your ideal client:
___________________________________________________
IF YOU LIKE PINTEREST, I WOULD LOVE FOR YOU TO SHARE AND PIN…