HOW TO USE CLICKUP?
If you're looking for a way to manage your business more successfully, then this how to use ClickUp tutorial is for you.
It will keep you organized, and help you manage your team.
When I first started out, I couldn't decide what platform to use, so it will help you compare Asana to ClickUp and compare Trello to ClickUp. I have a confession…
I'm ridiculously disorganised in my business. My head has all the ideas, and it's hard for me to share these ideas in my head with my team.
If you want to learn how to use ClickUp to grow your business, watch this video below…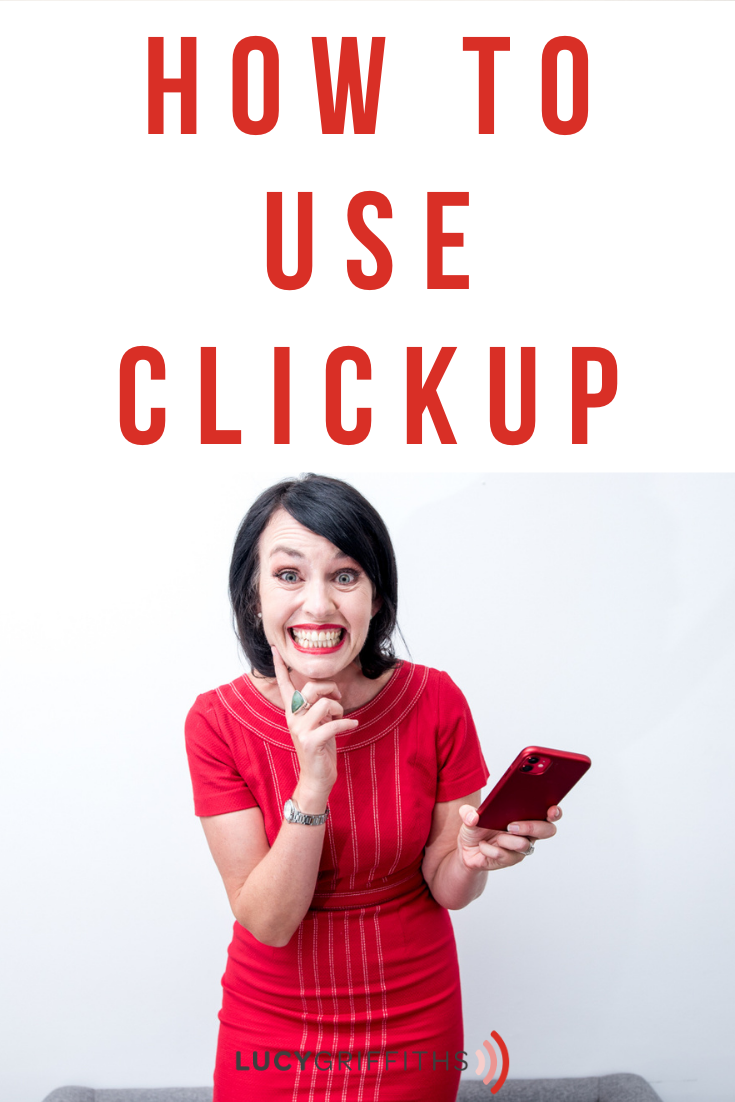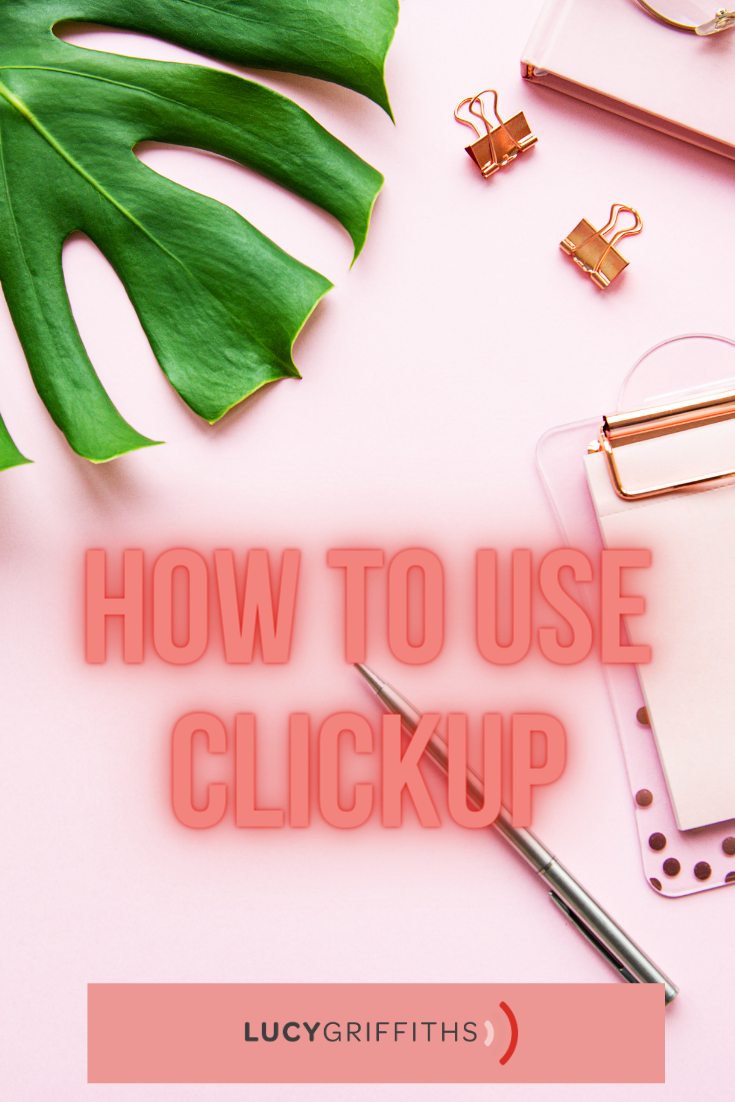 If I wanted to grow the business, I needed to stop being the bottleneck.
I don't need to do everything or be involved in everything for it to work.
And I had to let the team get on with their thing.
I had to get out of my own way 🙈🙈🙈
When my husband joined my business last year, we realised that I had to find a better way of sharing our processes.
I was already using Trello and Asana, but if I'm honest, neither system had EVERYTHING that I wanted in one system.
So after a little searching, we found ClickUp.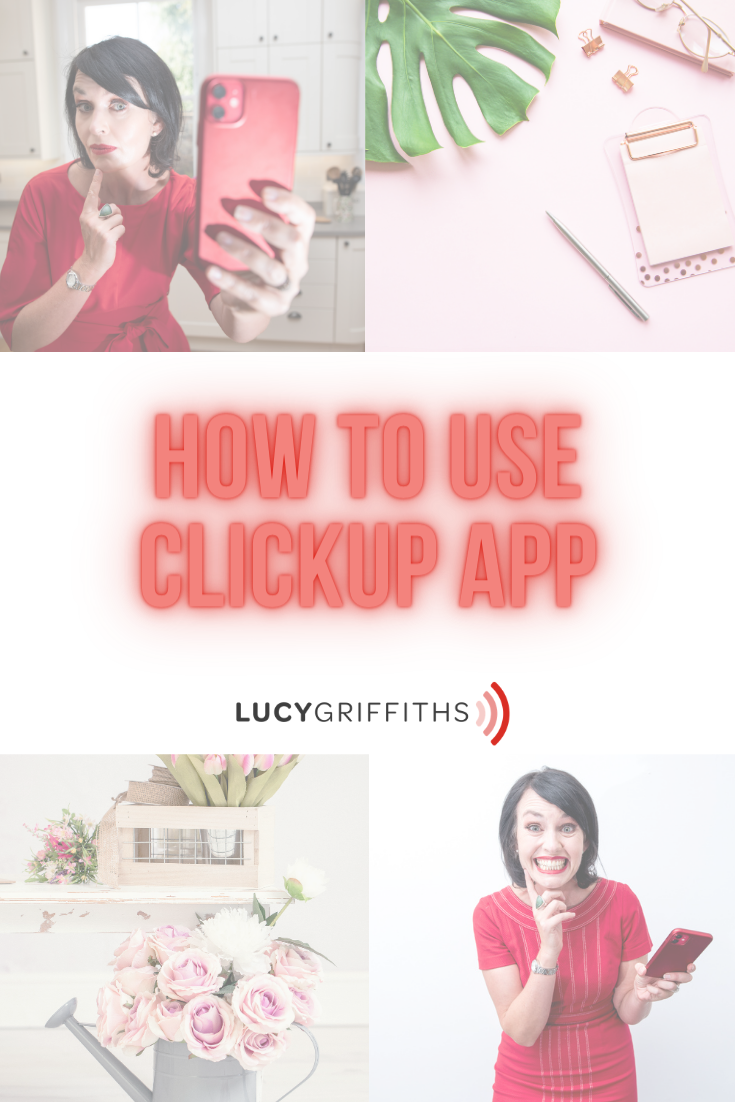 And I love the way that you can make it work for you – whether you need to take your business out of your head and into a system that works for a team or you're super organised and love Gantt charts (my husband 😆🤓).
If you'd like to learn more how to use ClickUP, check out my tutorial.
Here's 3 tips to get out of your own head and manage your business:
– Share your ideas, content and workflow in a shared system
– Create processes so that you don't have to manage the sharing of information
– It doesn't have to be perfect. Done is better than perfect.
Here's my affiliate link to check out

ClickUp

!!! 
PINTEREST
FAN? I LOVE FOR YOU TO PIN AND SHARE THIS POST…