5 Tips and Tricks for Camera Confidence
I know, going on camera is scary so I am giving tips and tricks for camera confidence! There are ways to look and feel better! 
During my job as a TV reporter, I've learned some strategies to help me feel more confident, and I hope that these 5 tips and tricks will help you too. 
_________________________
New here? I also have the following blogs to help you get more confident on camera:
________________________________
WHEN YOU FEEL SCARED: 
Our body's stress response — often called the "fight or flight" response — is triggered when you feel threatened or scared.
When you are fearful, this triggers the release of the stress hormone cortisol, which on a long-term basis can be harmful to your mental, cognitive, emotional and physical health and well-being. How do you move from fear to a happier, and more confident place?
1. DANCE:
So when you're about to do your Facebook Live or talk at that event, then put yourself in a good state. If you're driving play some music you love, and if you're travelling on public transport, then listen to music on your headphones. And then BOOGIE! Dancing or jiggling in your seat makes you feel happy, and connects you with happy times. You instantly relax and your stress levels by lowering cortisol. 
2. BIG!
When you get to the venue where you're going to present yourself, or network, go to the bathroom and  stretch out and make yourself as BIG AS POSSIBLE. Social psychologist Amy Cuddy says in her TED talk that standing in a posture of confidence and "power posing" with your arms outstretched – even when you don't feel confident — can impact testosterone and cortisol levels in the brain, and might even affect our chances for success.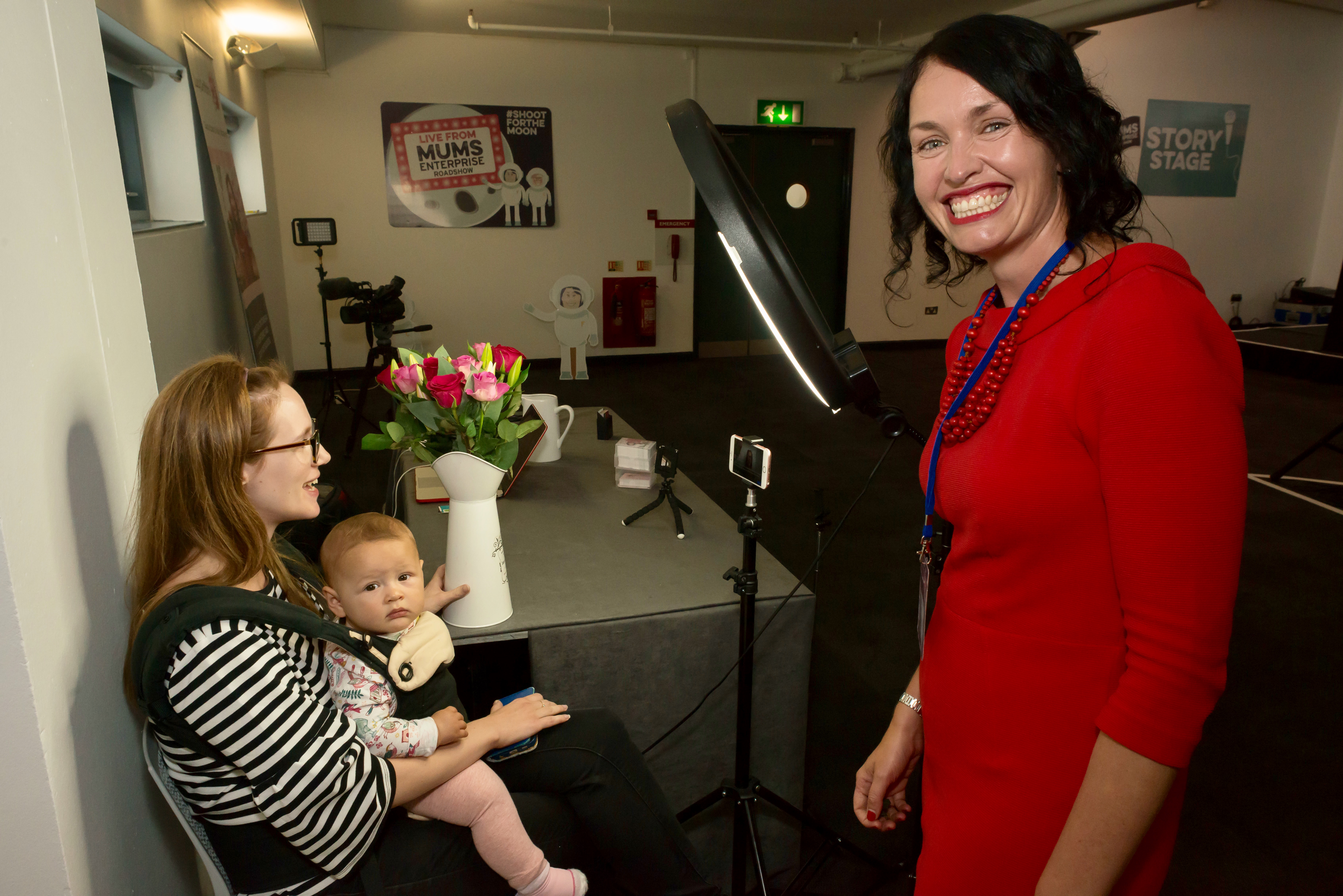 3. BODY LANGUAGE:
Ever really thought about the phrase… it's not what you say, it's how you say it… well, it's really true.
Professor Albert Mehrabian carried out some research in 1971 that found that only 7 percent of communication is verbal…. That means that the words are only a tiny fraction of what we hear, and non-verbal communication – our BODY LANGUAGE – is much more important. He found that 93 percent of communication is all about our tone of voice, and our reading of body language.
How we communicate:
7%: Words (what's actually said)
38%: Tone of voice (how we say the words)
55%: Body Language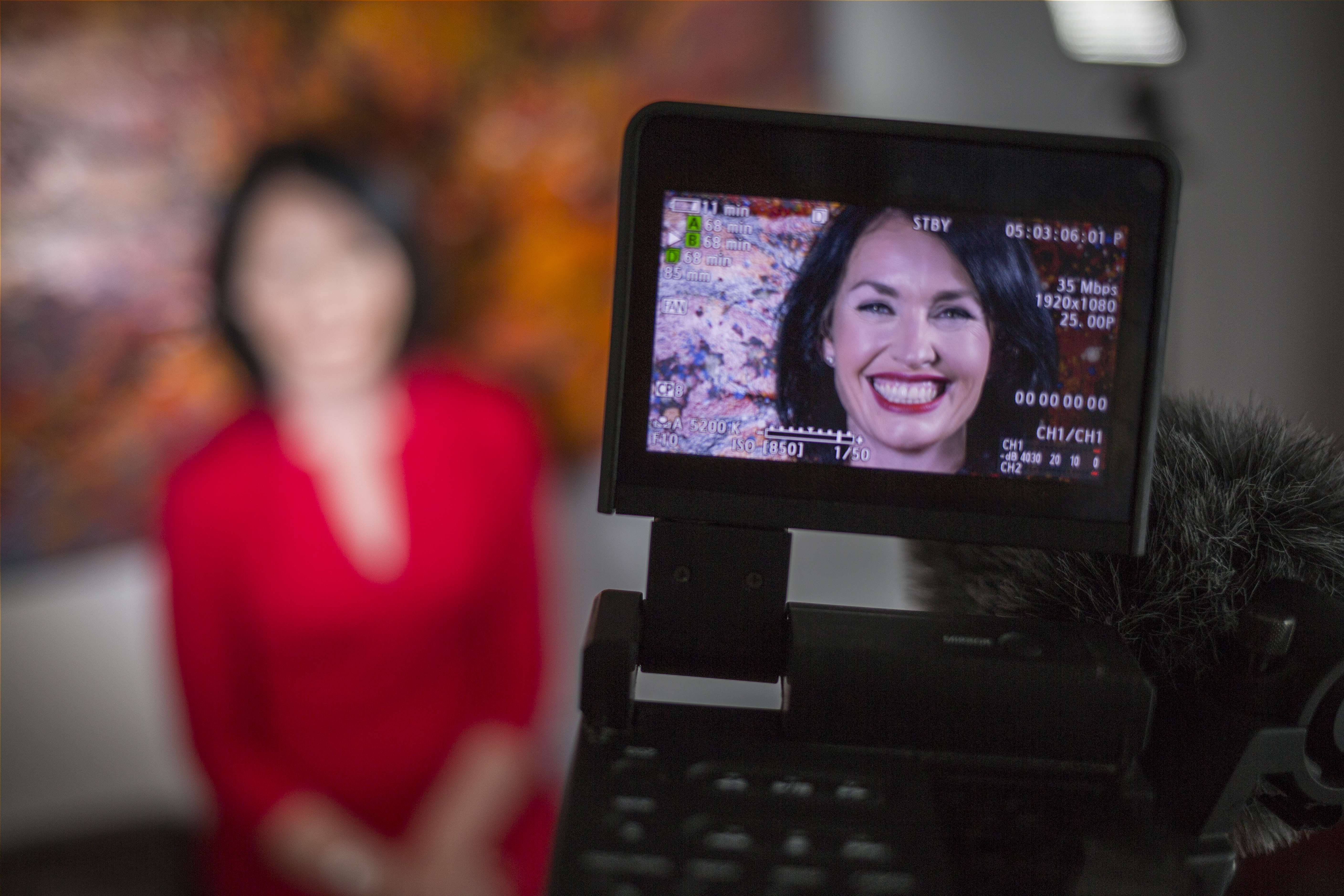 4. BREATHE
When you're going to your meeting, or about to do that Facebook live remember to BREATHE!
Too much of the time we forget to breathe, and instead shallow breathe. This can make us come across as out of breath and anxious in meetings and less confident. Practice yoga breathing deep down into the lungs, and you can make the everyday act of breathing into something that reduces cortisol levels.
5. BE YOURSELF
Lastly, when you're relaxed, your personality will shine through, and people will find you much more approachable and FUN! So be yourself, and focus on having fun on screen. And if no one's watching – don't worry! People will watch and comment after the event, so enjoy the fact you can focus your thoughts. For more camera tips, check out my Camera Confidence guide.
_________________________
5 tips and tricks for camera confidence and put yourself out there on camera, networking, presenting
BOOGIE – dance to release the stress hormone cortisol

BATHROOM – stretch out to make yourself as big as possible, and set yourself up for success.
BODY LANGUAGE – remember just 7 percent of communication is what you say, the rest is how you say it, and how you present yourself

BREATHE – breathing deeply can quite literally breathe out your stress

BE YOUR BEST SELF – be authentic, and your audience will love you