Hi, I'm Lucy Griffiths.
If you want to become the "go-to" expert in your industry and amplify your story on social media, but somehow find the process a little overwhelming, I'm here to help you get the confidence and the know-how to make it happen!
Here on my blog I share my experience and expertise to help you Va Va Voom your Video and help you make an impact on the world.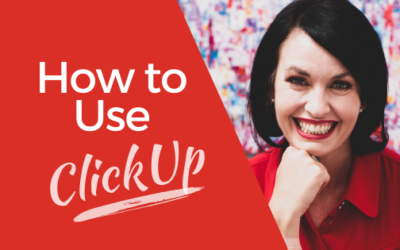 HOW TO USE CLICKUP? If you're looking for a way to manage your business more successfully, then this how to use ClickUp tutorial is for you. It will keep you organized, and help you manage your team. When I first started out, I couldn't decide what platform to use, so...
read more