Hi, I'm Lucy Griffiths.
If you want to become the "go-to" expert in your industry and amplify your story on social media, but somehow find the process a little overwhelming, I'm here to help you get the confidence and the know-how to make it happen!
Here on my blog I share my experience and expertise to help you Va Va Voom your Video and help you make an impact on the world.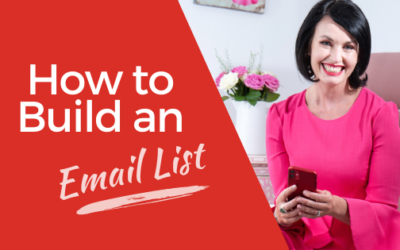 How to Build an Email List from Scratch? Success in the online world can often be determined by the size of your audience. So how on earth do you grow your email list from scratch? Here's the beginner's guide to growing your email list and some strategies to grow your...
read more