Pros and Cons of a Facebook Paid Subscription Group
What are the pros and cons of a Facebook Paid Subscription Group? Facebook is testing a new way to make money from your Facebook groups. And I've been one of 25 entrepreneurs from around the world beta testing this process. I created a video when I first started my Facebook group.
And a few months on from the launch of my Facebook paid subscription group, this is now my thoughts.
Facebook paid subscription groups are an excellent idea in theory, but there are some limitations. And I share them in this video.
A Facebook paid subscription group means that people pay between $5-$30 dollars per month to be part of your group. And you get training sessions and information.
Facebook Groups can be on anything. It can be from business and social media training to Uber driving tips to Homesteading.
Someone who joins the Facebook group will pay Facebook. And then you receive a payment at the end of each month from Facebook.
One of the major challenges with the Facebook groups is that you don't have control over the processes and systems. You can't choose how you charge your customers and how you market to them. 
I wanted to do a $1 for a week, and then charge $29 a month. But I had to follow Facebook's system. 
It was hard to include the Facebook system in my marketing funnel. 
Facebook in the end announced they wanted to stop investing in development of the paid groups. I had a choice – did I want to stay with an imperfect system and be on Facebook, or move to a new system? I moved off Facebook.
Facebook is yet to announce when they will launch paid-subscription groups to a wider audience of people.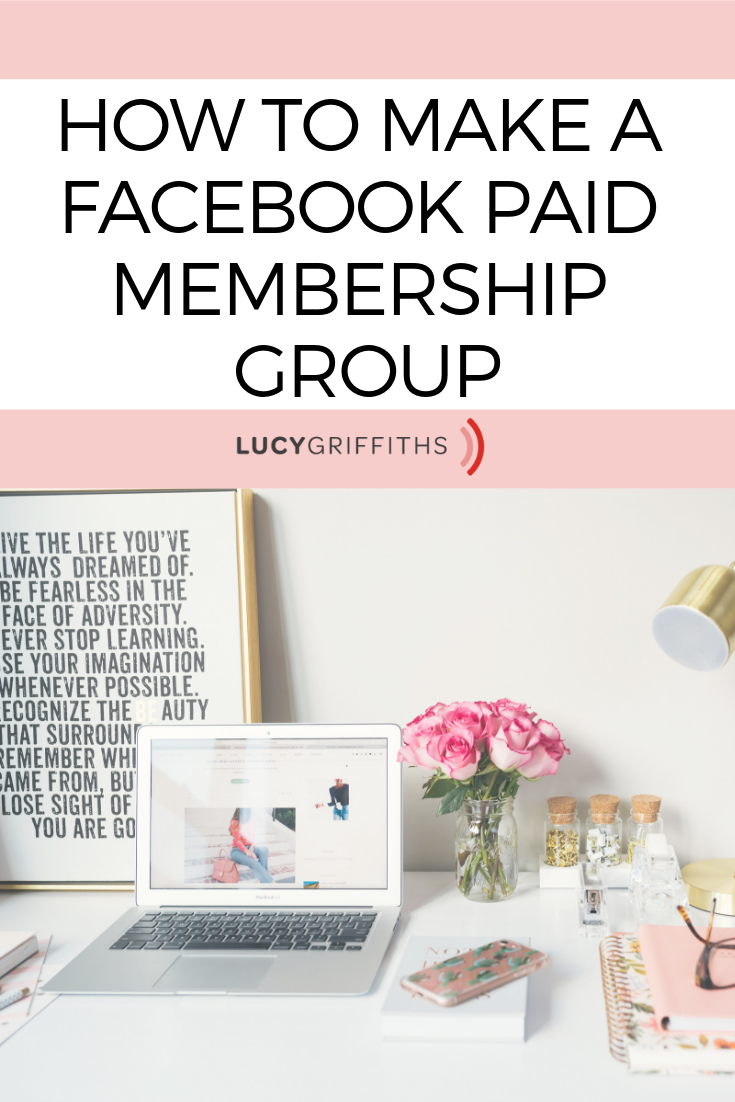 IF YOU LOVE PINTEREST, I WOULD LIKE FOR YOU TO PIN AND SHARE…