Here's some introvert's guide to networking, "selling" yourself, pitching and presenting. Networking isn't always an experience that I relish especially when I'm an introvert. 
I went to a bloggers event at the British Library recently. It was super inspiring and wonderful to connect with so many women.
Having the confidence to speak up was a topic that I heard over and over again from so many women. 
It got me thinking about networking. How much it takes many of us out of our comfort zone. It gets easier the more we do it. But it doesn't mean that you have to like it!
As entrepreneurs it's something we need to hone. It will enable us to effectively and passionately talk about our product and services, and meet potential new clients.
What to do when you start networking…here's some guide to networking!
And when you encounter your first group of people to connect with… remember to SMILE!
If you look relaxed, make eye contact, then the conversation gets easier.
Remember to take business cards so you can hold a conversation with someone and be memorable. Choose a business card with a crisp card and nice design… Moo business cards are usually quite fun, and if you have something interesting on the card, it helps strike up a conversation. My old colleague Elizabeth set up a photography business and included her stunning photos on the back of the cards. 
If you feel like an idiot, think about bringing a wing-woman along… someone that will help you feel at ease, without stealing your thunder. There is nothing worse than feeling like you're the third wheel at the school disco when your best friend snogged Jonny Smith.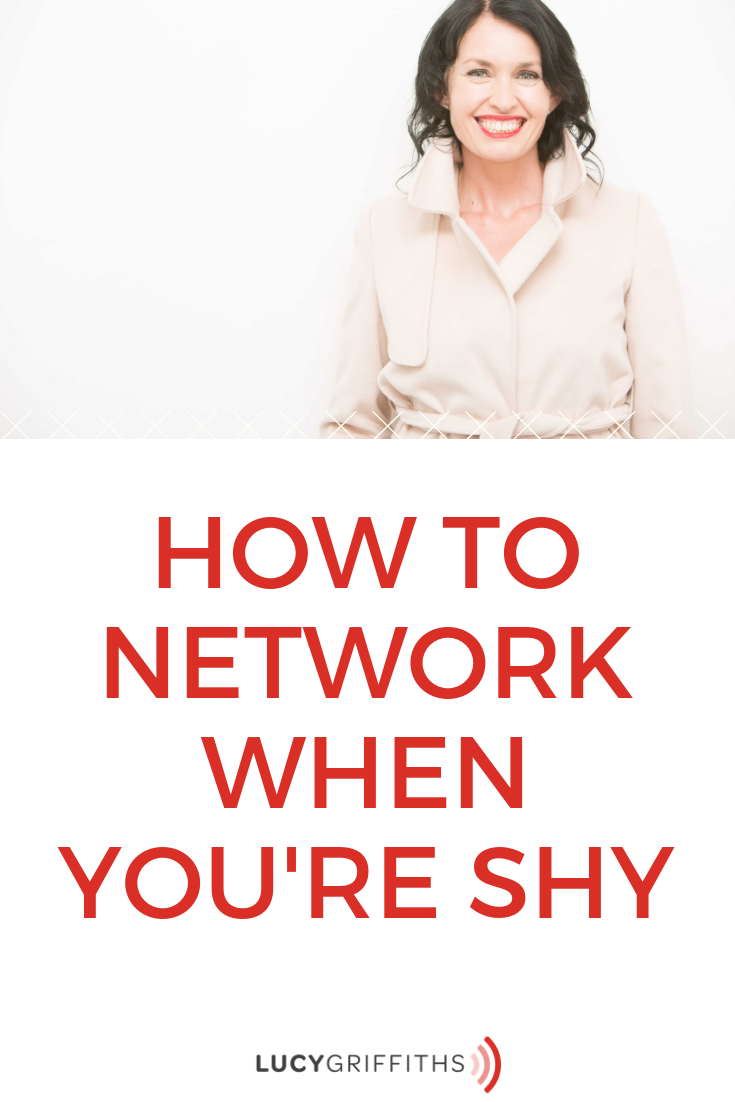 Even if you have to join an established conversation, pause to listen to the conversation and then ask a question. Asking questions shows that you're interested, and you care. People love talking about themselves…
If you need to escape the droning individual, say with confidence: "ooh, I must go and talk to…" or "oooh, I must go to the loo…" and firmly walk away. 
So how do you speak up if you're not a natural networker and more of a social introvert?
Body language or non-verbal communication is actually about two-thirds of our communication, and so it's important to smile and look at ease and comfortable.
Body language affects how others "read us", and also can affect how we see ourselves.
___________________________________________________
New here? I write about confidence, guide to networking and stepping into your power. Here's some more blog posts that might help you:
___________________________________________________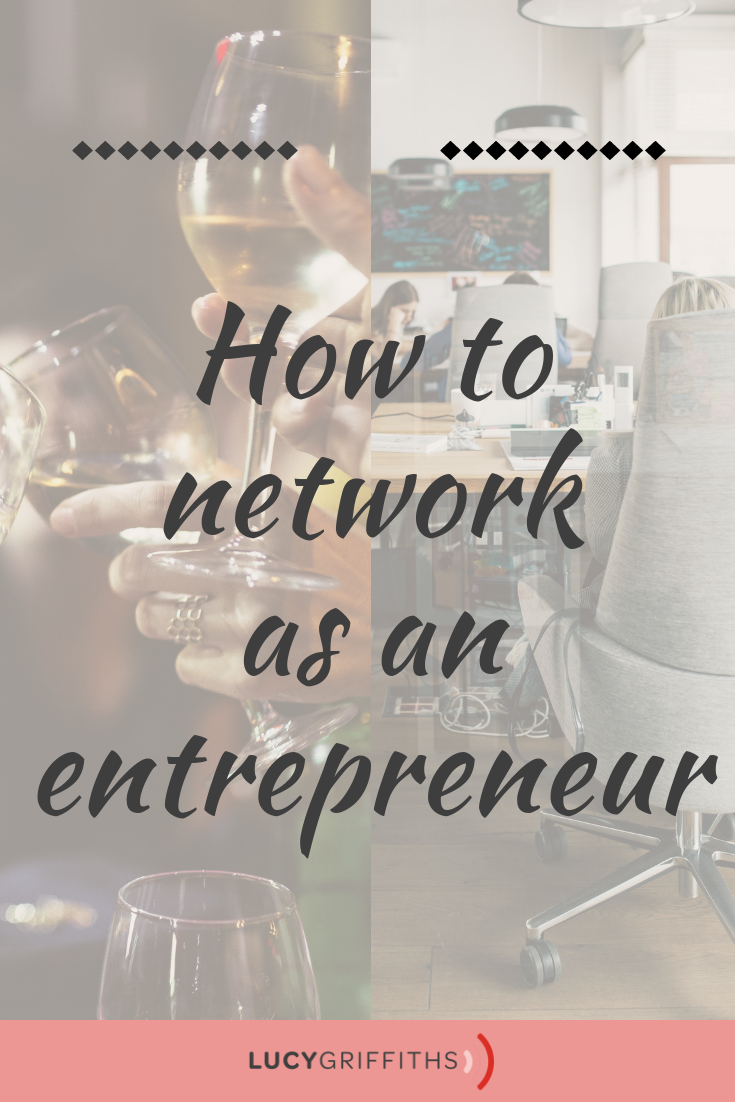 ———————————————————
TOP TIPS or INTROVERT'S GUIDE FOR NETWORKING: 
Make yourself big, stretch out wide before you walk in the room

Smile, and engage with your audience. Make eye contact. 

Bring colourful, crisp business cards 

Ask questions, and let someone talk about themselves… they love it!

Suggest going for coffee to continue the conversation
———————————————————
Prepare before you go into the room…
Social psychologist Amy Cuddy shows how "power posing" — standing in a posture of confidence, even when we don't feel confident — can affect testosterone and cortisol levels in the brain, and might even have an impact on our chances for success.
Cuddy gives a fabulous TED Talk where she suggests raising your arms up and over your head and making yourself as big as possible. When you physiologically are bigger, then you psychologically feel BIGGER. Trust me, it works. 
Now, power posing isn't necessarily one for in that conference venue, or job interview… but it is one for the toilet cubicle when preparing for the situation that makes you uncomfortable or nervous. Then you can walk in the room feeling that little bit taller.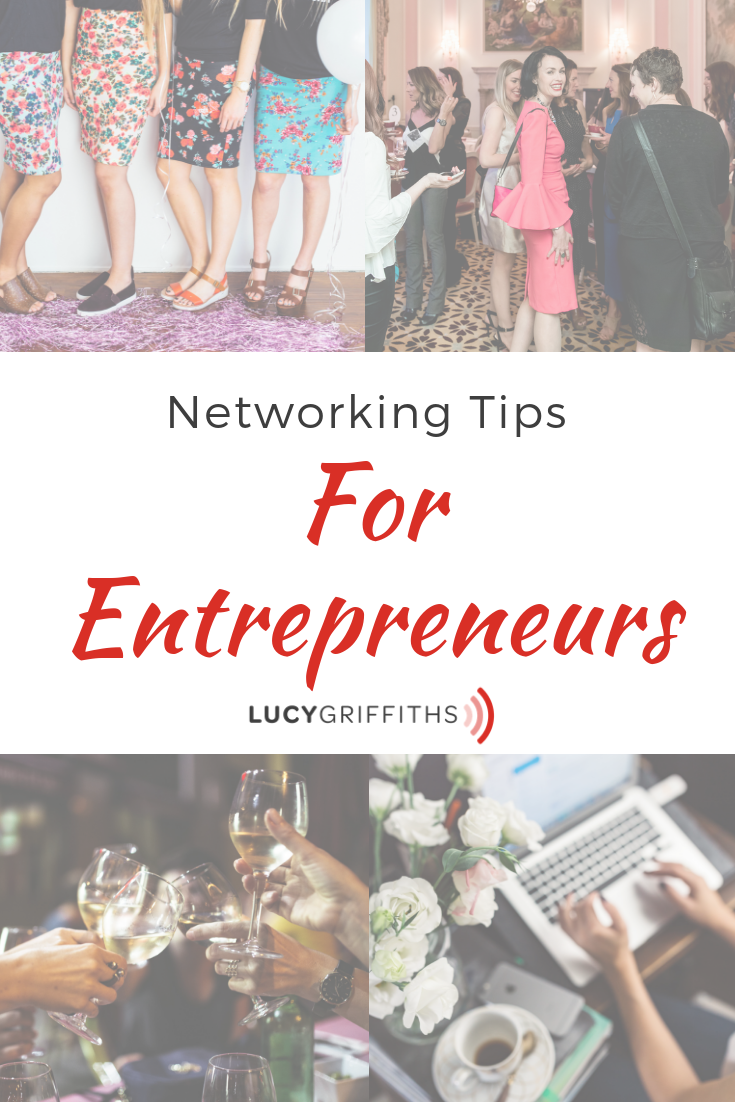 The follow-up…
Hopefully, you'll like them, and you could suggest going for a coffee to continue the conversation. Natasha Courtenay-Smith, journalist and author of The Million Pound Blog says she went for coffee with someone regardless of what the coffee was about. When you connect with someone, ideas start to flow, and it's much more visceral and real than just "meeting" online. 
The other – less intimidating – way to network is a "supper club". I went to an Entrepreneur's Superclub in London the other week, and this was a fun way to connect with other women. There was a group of 8 of us sitting around a table in the host's house talking about the joys – and pitfalls – of running a business. At the end of the evening, I didn't come away with a new best friend, but I did end up referring to one woman for work and am planning more events with the host Rowena. 
So the more we connect, the more we talk, and the more we interact and put ourselves out there, the more we learn and grow and develop… No matter how clumsy and awkward we feel. 
IF YOU LIKE PINTEREST, I WOULD LOVE FOR YOU TO SHARE AND PIN…