Everyone and I mean everyone gets camera shy and nervous being on camera. Sometimes you have to move yourself out of the way, and just go for it! 
Here's some tips to help you overcome camera shy, fears on screen and go for it! 
Grab my Camera Confidence Hacks on Camera for more tips and tactics. 
New here? I also have the following blogs to help you get more confident on camera:
1. PRACTICE IN FRONT OF THE MIRROR:
Study yourself in the mirror, and learn your best angle, and side.
2. PRACTICE SMILING
Practice smiling, and see what smile you prefer… It sounds odd, but actually, I find my smile is better in photos when it doesn't feel like I'm smiling, and it's less "cheesy." Otherwise I look as though I'm auditioning for a part in Tom and Jerry.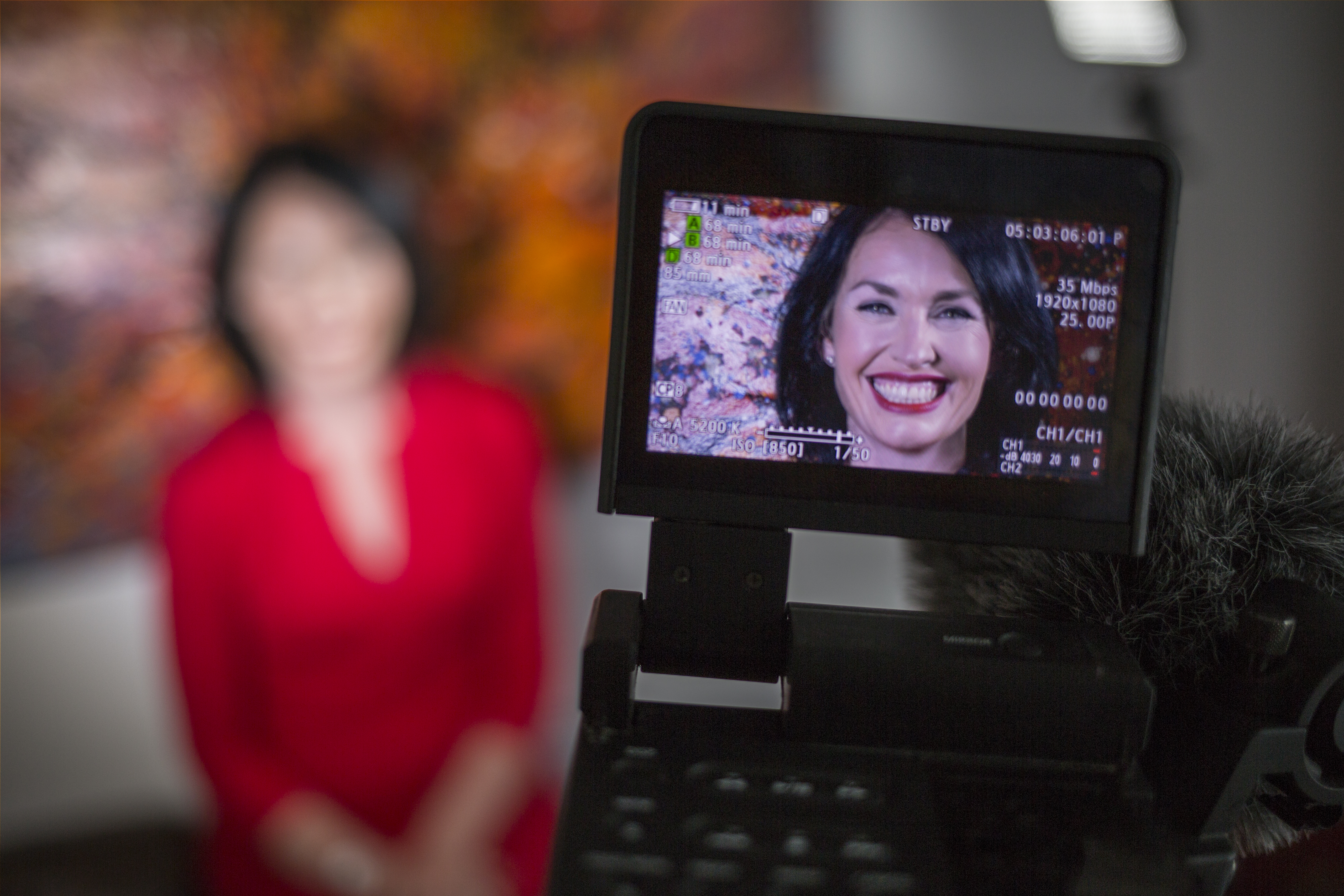 3. WORK OUT YOUR GOOD SIDE
Take photos with different smiles and remember how it "feels" to smile with your "good smile."
4. SMILE GENUINELY
If you can, look down at the floor, and then back at the lens before the photo is taken, and it looks more vibrant, and less "stilted."
5. HOW TO SMILE:
Plant your tongue to the roof of your mouth when you smile, this will tighten your neck muscles and help you to lose the double chin!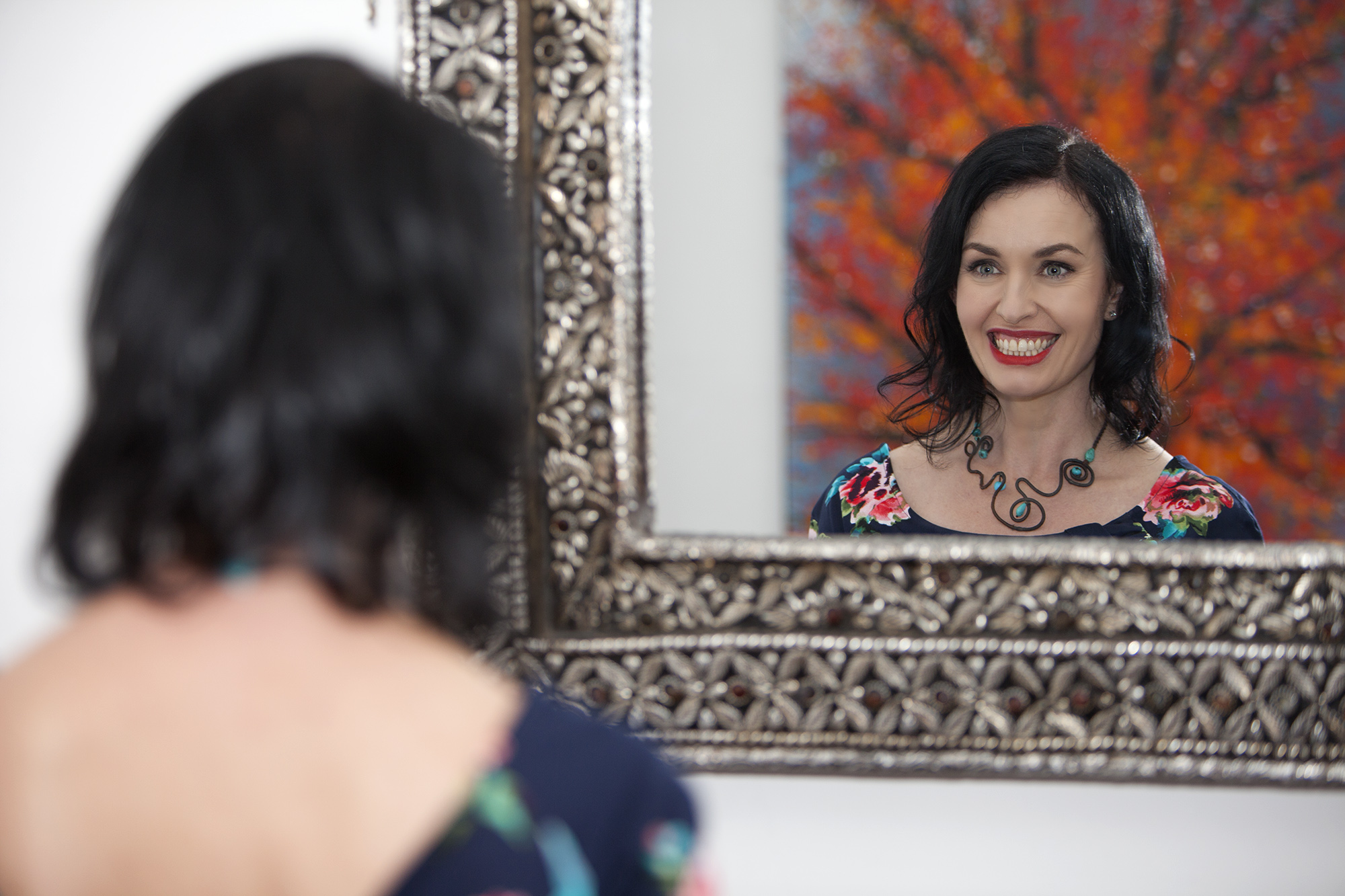 6. SMILE
Look in the lens and smile! Even if you're nervous, try to remember to smile. 
7. BODY LANGUAGE
Whether it's in person, or on screen, people still adopt the same rules of non-verbal communication.
93% of communication is non-verbal. It's about our body language, and the way that we say something.
On screen this is even more augmented, so think about your smile and your eye contact; put your shoulders back, and hold your head high.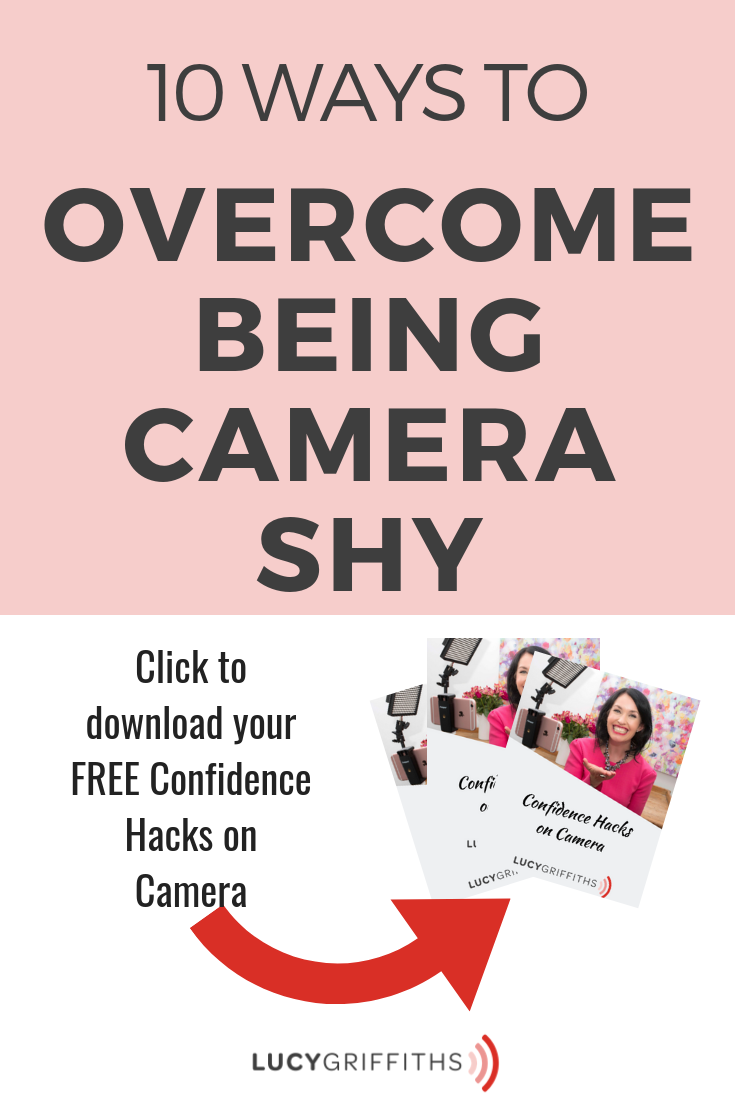 9. THINK ABOUT YOUR TONE OF VOICE
Body language isn't just about the words we say, it's about our tone of voice too.
Think about your pitch and your intonation.
10. UP YOUR EXCITEMENT LEVELS:
Do you sound unenthusiastic, even though you're saying it's an exciting project?
People can pick up on your enthusiasm levels, and on screen, you can appear as though you're miserable and grumpy, even when you're happy.
Remember to up your game, and appear full of energy and be buzzing with excitement to overcome being camera shy!
Go for it!
PINTEREST FAN? WOULD LOVE YOU TO SHARE THESE IMAGES!